If you are intending on listing your home this Spring. Start planning now..
If you have already decided on, or are considering listing this Spring take some action now. The sooner you start planning the easier it should be for you. Remember that buying or selling a home is quite a stressful process. If you are a new home buyer or you haven't moved in a while you may have forgotten quite how much effort is involved in the moving process.
Draw up a check list and make time to interview a couple of real estate agents. Make a list of projects that need to be taken care of to insure that your home shows the best. Break the tasks you need to accomplish in to small tasks.
Like:
Clear out backroom closet,
Dispose of old magazines,
Throw away items in the kitchen you never use and are just collecting dust on counters
Throw out old bedding which is no longer used etc.
Prep entry area
Paint front door
These are just a few suggestions make you list don't panic and by making the list manageable it will be easier to get started with crossing tasks on the list.
Try and set aside time to complete a tase a day. The sooner you accomplish the jobs and start parting with junk and old items you will remove the amount of stuff you will need to move.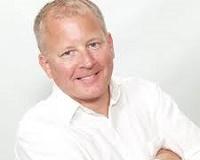 Specialties: Buyer's Agent, Listing Agent, Relocation The LR Group is led by Allister Lenn (407) 593-8234 . He is a Multi Million Dollar Producer and his team and customers understand what this mean....